Oakland based rap artist Budda Mack releases mellifluous track "Creep"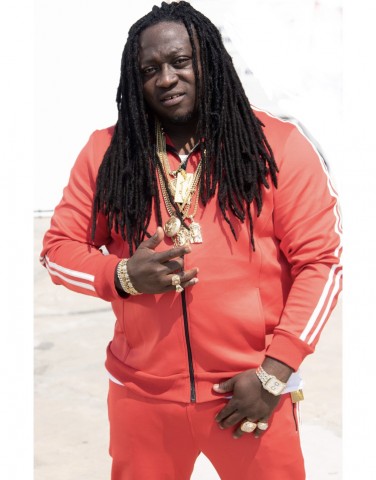 Based out of Oakland, Budda Mack is an accomplished rap artist who makes unique music. Signed to Bay Musik Records, Budda has created some astounding tracks that have gained mass popularity worldwide. The catchy music and lyrics full of swag in his tracks capture the listeners' hearts instantly. All his successful songs, including, Look at Me, No Handz, Betta Dayz, and others, can be found on his YouTube channel.
After the success of his previous hit single "Drip", released almost six months ago, Budda Mack is back with another majestic track titled "Creep". "Creep" was released on March 8, 2020, and has crossed the benchmark of 100,000 views on YouTube and other music platforms. This track showcases the artist's profound music-making qualities and perfect rap timing. The music video of "Creep" excellently fits the ardent, yet suave lyrics of the song. The love by the fans that Budda Mack receives on his music is evident in the comment section of his music videos on YouTube. People praise his style that leaves them wanting for more from the artist. Budda never fails to deliver the best music to his listeners.
Budda Mack has found himself drawn towards music for as long as he can remember. He has had an innate ability to make music since his childhood. He started his career in rap music at a very young age of just 6 years, inspiring every other kid around him, including his brother. Where other children struggle with proper writing and speaking skills, Budda wrote his first 16 verse at the age of 8. With time, his love and passion for music have evolved, leading him to make music that is heartfelt and enchanting.
Budda Mack takes inspiration from great artists like Tupac, Big Daddy Kane, Trick Daddy, E-40, and DMX, to name a few. With his unique music and a good sense of rhythm, Budda is sure to own the music industry shortly. His flawless music is a combination of captivating beats and free-flowing lyrics that hit directly to the listeners' hearts. The lively and intense rhythm in his songs will make you jump off your chairs and dance to the peppy beats, making you forget about all your troubles for a while. Over time, Budda has built a strong fan base that supports him and helps him to move ahead. He is very thankful for all the admiration that he receives from people all across the world, and urges them to stay tuned for more amazing projects that are on the way.
Listen to the single "Creep" now on YouTube.com.
Media Contact
Company Name: Bay Musik Records
Contact Person: Press Executive
Email: Send Email
Country: United States
Website: Buddamack.com