Artist $ Kobain is bringing a versatile mix of his carefree and emotional side into his music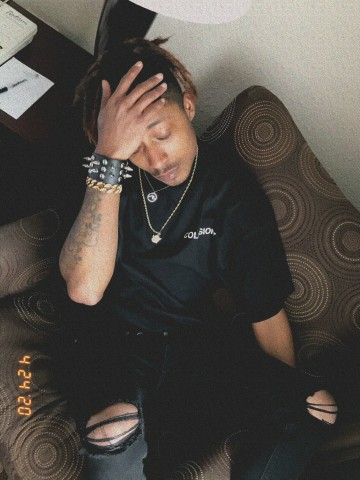 Rapidly paving his way through the music scene is the versatile artist $ Kobain, who's bringing fresh new sounds into his music, that often reflects his moods. Sometime he may create a melodic, upbeat song, and other times he may take a sharp turn to the grungy, Hip Hop music. On days, he is not feeling so happy, he would delve into sentimental, evocative lyrics writing that is sure to pierce through your heart. His smooth flowing vocals and impeccable songwriting skills have garnered him a constantly growing fanbase.
Kobain's musical journey has been amazing so far while doing sold-out shows in Cincinnati with fans coming to him and complimenting his music. "I have people that listen to my music daily which is mind-blowing to me. It's hasn't all been good though. I realize I have to work 10 times harder to get where I want to be", states the artist.
Inspired by his life experiences and everything that goes around him, he discovered music as a way of solid expression. He felt that he could speak for people who're like him, who don't fit in with any social group and the boxes that the society has created for us. His practical, realistic, and honest approach to music makes him connect with a wider audience.
Kobain's latest project "No Regrets Deluxe" is dropping on June 12th. It is about not bothering about anyone's opinion and doing things the way you feel to be right. "I'm very emotional so there's love & rage", says Kobain talking about his soon to be released project. "To all my supporters and readers: Very humbled. Love you all", adds the artist signing off.
Kobain's music is streaming on multiple platforms including Soundcloud, YouTube, and Spotify.
Media Contact
Company Name: GoldGang
Contact Person: $ Kobain
Email: Send Email
Country: United States
Website: kobainmerch.com