RudySamA releases his cool new Hip-Hop track "Clubcool" featuring unapologetic and explicit lyrics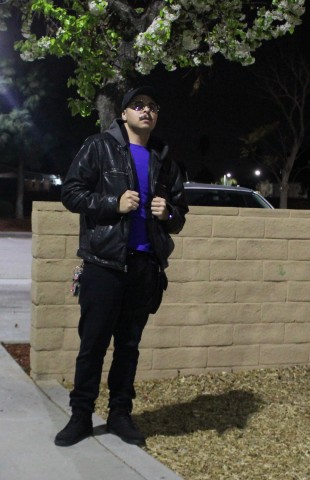 RudySamA is the new age underground rapper to look out for. He recently released his track "Clubcool", featuring explicit lyrics and showcasing the artist's amazing vocal and songwriting talents. The song is about a sub Reddit called 'Club cool', its most popular chat room and the artist's friends. This song will be loved by those who like unfiltered, unapologetic and hard hitting Hip Hop music. The chorus is catchy with groovy beats and by the end of this song, the listener may find themselves humming along "In club cool we really do whatever's rad."
RudySamA's rap style is chill and slow with a lyrical down tempo flow. Talking about his latest song, he says, "Some call my music cloud rap but I make all types of Hip-Hop and indie rock as well. I explain in this song that I'm positive minded but I do fight for what I love. The song explains that I don't care about what people think because my friends and I (and the sub Reddit) are too cool."
RudySamA is inspired by his own life experiences to create his music. He is not impressed by one particular genre or person but a mix of everything and any kind of music that grabs his attention. "Kendrick Lamar's 'bitch don't kill me vibe' plus Nirvanas 'all apologizes' plus how much I love life equals my music", says RudySamA.
He further adds, "I let the listeners decide what my music is about and interpret things for themselves. After the song is made and put it out it's no longer mine, it's theirs. What's mine is the process of making it which comes from pure love of the craft."
Apart from working on his music, RudySamA works two jobs to pay his bills. His career in music has started to pay off, and what he earns from streams and shows, he uses to pay for studio equipment and PR. He hopes to make a full time career with his love for music and persistently works to do so.
Although, RudySamA is an indie artist, he started his own label along with his friend Upr!ze. He is also open to working with major labels if they allow him creative freedom and a fair compensation.
Listen to RudySamA's latest track "Clubcool" on Spotify and Pandora.
Media Contact
Company Name: Xydewayz8 studios
Contact Person: Rudy Ponce
Email: Send Email
Country: United States
Website: xydewayz8studios.com