Arizona singer I, the Tiger's debut single "Closer Gone" is an inspiring song about overcoming depression and struggles in life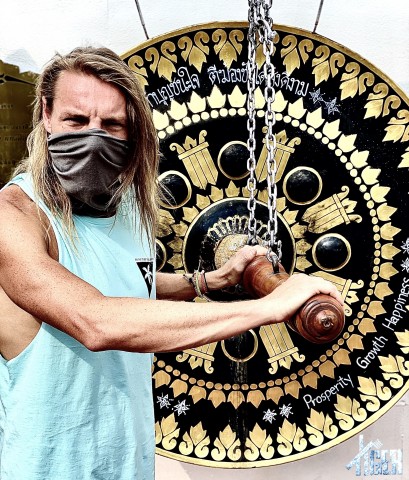 I, the Tiger is a talented new singer born out of the Sonoran deserts of Arizona, that brought forth pop rock stars such as Jimmy Eat and post-hardcore legends like The Word Alive and Blessthefall. With the release of his debut single "Closer Gone", I, The Tiger hopes to enter the same league as his amazing vocals and crisp songwriting skills show some great potential. His new song is about his journey of overcoming depression, difficult situations in life and limiting beliefs to becoming a happier and more optimistic person. He skillfully blends genres like rock, post-hardcore, and pop into this catchy song that gives the right inspiration to seize the day.
"I wrote Closer Gone after overcoming a long battle with depression. It is somewhat of an anthem to remind myself to never stop sharing my purpose and music with the world. During that time I had no motivation to play or write. Hell, I was lucky just to be able to get out of bed in the morning. I forgot just how incredible life can be when you stop focusing on yourself and begin focusing on what you have to offer others. Life is about connecting with people, creating unforgettable experiences, and spreading love. It's easy to forget that when you are wrapped up in your own bullshit and feeling sorry for yourself." Says Ari Epstein, I, the Tiger's sole creator.
'Closer Gone' combines heavy synths with symphonic strings and orchestral brass sections to create captivating sounds. The second pre-chorus creates an eerie and unsettling soundscape, as strings and heavy-hitting electronic drums draw listeners into haunting lyrics. Ari has not only done the musical performance for his debut single but also handled the engineering, mixing, mastering, and production aspects all by himself.
I, The Tiger started learning piano at the young age of 6 and took lessons until he was 13. He started playing piano again at the age of 16 and decided to focus on making his own music which eventually led him to learn more instruments like drums, bass, and guitar in high school. After spending a year and a half at the University of Arizona in Tucson, he transferred to Arizona State University in Tempe, where he started playing keyboard in a band with some friends from high school. His band "Tigerface" played for almost a decade and released 3 EP's and a full-length album. This experience sharpened his skills as a vocalist and songwriter. Eventually, he decided to make music independently which resulted in his latest single "Closer Gone".
"I hope my music helps inspire people to begin taking positive and proactive actions to improve their life. If it motivates anyone to start living their best life, then it's done it's job. I want to remind people not to get caught up in their past struggles, challenges, and adversities so they can begin fulfilling their dreams. Life is short, so live now and create incredible experiences with the people you love", says Ari Epstein talking about his latest song.
Listen to his latest single on YouTube.com and pre-order on iTunes.com.
Media Contact
Company Name: I, the Tiger
Contact Person: Ari Epstein
Email: Send Email
Country: United States
Website: www.facebook.com/ItheTigerMusic/