Hasnae Taleb on Unlocking high-impact Entrepreneurship among Women
Capital, talent and market access meet to create a winning formula for Hasnae Taleb.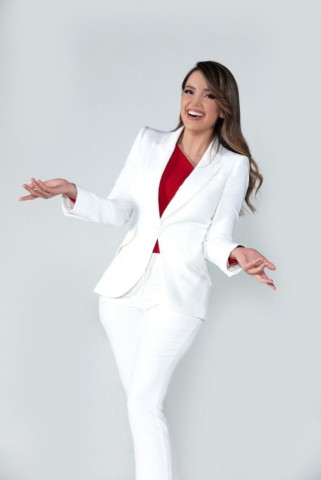 Hasnae Taleb is an Award-Winning Stock Trader, Entrepreneur and Financial Expert who made history as the first and only self-made Arab and African woman in Wall Street. At the age of 21 only, Hasnae became the youngest and only Arab female equity trader on Nasdaq Stock Exchange shattering the glass ceiling in more ways than one.
Hasnae's passion for trading and analyzing markets started at a very young age from where she made her first million. She has since then gone on to become a successful entrepreneur, financial expert, TV personality, and investor. She has led the direction of $multi-million initiatives globally and has built white-label trading bots for multiple investment institutions and asset management firms with AUM of >$700MM.
In this interview with Coneberry, Hasnae Taleb shared her secret to success and ways to unlock high-impact entrepreneurship among women.
Q. Hasnae Taleb you have had an inspiring journey. We would like to being with your thoughts on women in business.
Hasnae Taleb. Starting a business isn't easy, and it can be especially difficult for women. That's why high-impact entrepreneurship is so important. It involves combining capital, talent, and market access to create a winning formula that can help level the playing field for female entrepreneurs.
There is a common misconception that women are not as capable of being high-impact entrepreneurs as men. This could not be further from the truth. Women have many unique strengths and qualities, making them perfectly suited for entrepreneurship. To unleash their full potential, however, they need to overcome some common barriers that hold them back, such as cultural conditioning and lack of access to capital and networks.

Q. So, in your opinion, what are the key factors for success? Especially for women.
Hasnae Taleb. When capital, talent, and market access come together, they create the recipe for success.

Q. Can you please elaborate on all three factors? Let's start with Capital.
Hasnae Taleb. Surely. Enough capital is essential for any business—especially when you're trying to start a high-impact company. That means having access to startup funds, venture capital, and other forms of financing that will enable you to get your business off the ground and running smoothly. Unfortunately, women still face greater barriers in accessing capital than their male counterparts—but fortunately, there is a growing number of organizations out there dedicated to helping female entrepreneurs secure the funding they need.

Q. And how does Right Talent play an important role?
Hasnae Taleb. The right talent is critical if you want your business to succeed—yet women are still underrepresented in positions of power within many organizations. Women-led startups often struggle with finding qualified candidates to fill key roles within their companies. This is why it's important for female entrepreneurs to seek out networks and programs that connect them with talented professionals with similar goals and ideals. Organizations such as Women Who Code can be invaluable resources here. Locally, NAMA Women Advancement Establishment is another example of a public, non-profit organization that works to advance female human capital.
Q. That's amazing! And what about Market Access? Why is it an important factor for success?
Hasnae Taleb. Market access is key if you want your business to reach its full potential. This means having access not only to customers but also to strategic partners and suppliers who can help you grow your business in new directions. Women often face obstacles here as well. However, several support networks are specifically designed to help female entrepreneurs gain more market visibility. For example, Coralus, formerly SheEO, is an ecosystem that supports, finances and celebrates women. Such initiatives can go a long way toward helping female-led businesses achieve their goals and impact the world around them.

Q. Thank you for such in-depth answers. Has there been positive growth in women entrepreneurs in the past decade?
Hasnae Taleb. Yes! According to a study by the Kauffman Foundation, the number of women starting businesses has increased by 18% in the last decade. While this number is still lower than the number of male entrepreneurs, it's rising. What's driving this trend? Many factors are at play, but one key reason is that more and more women realize they don't have to choose between having a career and having children. They can have both.
This newfound power and flexibility give more women the confidence to start their own businesses. As more women become entrepreneurs, we can expect to see even more high-impact businesses founded by women.

Q. How do you see the way forward for women entrepreneurs?
Hasnae Taleb. Women have long been seen as the backbone of entrepreneurship, yet they still need to be more represented in high-impact businesses. Combining these elements—capital, talent, and market access—is essential for creating an effective high-impact entrepreneurship strategy that will enable women entrepreneurs to succeed on their own terms.
Fortunately, many organizations are now dedicated to helping female founders unlock this winning formula and make their mark on the world. With the right combination of resources, anyone can become a successful entrepreneur—regardless of gender.
Q. Great! Before we end this interview, please share where readers could follow you over social media.
Hasnae Taleb. Yes. They can follow @hasnaebtaleb on Instagram, Youtube, Linkedin, and Twitter.
Media Contact
Company Name: Coneberry
Contact Person: Manish Roshan
Email: Send Email
City: New York
Country: United States
Website: coneberry.com