Next-Gen Entrepreneur Miles Alexander III Is Leading Alexander Goshen To The Next Growth Phase
Alexander Goshen announces Miles Alexander III's continued leadership as CEO, driving next-generation entrepreneurship in commercial real estate.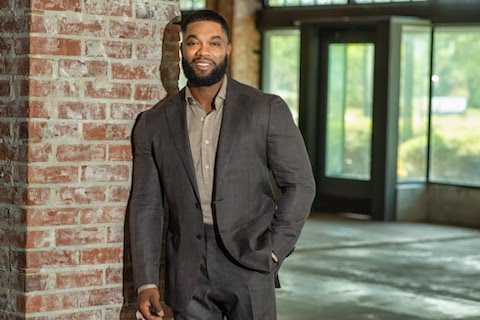 Alexander Goshen, a privately held and vertically integrated real estate and investment company, has been making headlines lately thanks to the dynamic and visionary leadership of Miles Alexander III.
A United States Army veteran with numerous commendations and medals, Miles has gained the respect of the industry through his innovative ideas and commitment to excellence. With a proven track record of generating multi-million dollar business growth, Miles understands that success in real estate and entrepreneurship requires a combination of passion, hard work, and unwavering dedication to adding value to properties and communities.
Miles has led Alexander Goshen since 2014, amassing over $280M in assets. His experience in project management, investment analysis, asset management, and mergers & acquisitions have led to entrepreneurial ventures in private equity, entertainment, restaurants, fitness gyms, clothing, health supplements, beverages, and senior citizen facilities.
However, Miles isn't just focused on making a profit; he's also committed to giving back. As a mentor at Restoration Community Resources, Inc., he inspires young men to recognize and fulfill their life's purpose. Miles has earned a reputation as a hard-working and well-respected leader, and his commitment to integrity, commitment, performance, and service has helped grow Alexander Goshen over $280 million in multifamily assets since its formation.
The company's full-service operating platform contains expertise in acquisitions, financing, property operations, construction, design, accounting, risk management, market research, and other related support functions. The senior management team has over 40 years of combined experience holding real estate through all phases of the real estate cycle, making Alexander Goshen a premier modern real estate developer.
Alexander Goshen's success in next-generation entrepreneurship is evident in their ability to add value through diverse real estate ventures strategically. From multifamily to senior/assisted living, the company's portfolio boasts various vertical developments. Additionally, Alexander Goshen has a proven track record of developing restaurant facilities for major brands such as Starbucks, McDonald's, and Taco Bell. Starting small in 2013 with its first acquisition of 25 units, the company has since closed over 1144 small and large units, resulting in significant net returns.
Michael Lee, a commercial real estate professional, describes Miles Alexander III as a proven leader with a track record of generating multi-million dollar growth and delivering winning results. Lee says, "Miles Alexander III is a dynamic and visionary next-generation entrepreneur who has gained industry respect through innovative ideas and commitment to excellence, positioning Alexander Goshen as a premier real estate developer."
With his focus on building strong relationships and achieving outstanding outcomes, Miles has positioned Alexander Goshen as a leader in next-generation entrepreneurship, dedicated to creating thriving communities for the future. Under his leadership, Alexander Goshen is constantly exploring new ideas and technologies to stay ahead of the curve and help shape real estate development's future.
To learn more about Alexander Goshen, visit: www.alexandergoshen.com or send an email to Savannah Cruz (Public Relations Manager, Alexander Goshen) at [email protected]
Media Contact
Company Name: Alexander Goshen
Contact Person: Savannah Cruz, Public Relations Manager
Email: Send Email
City: Tampa
State: Florida
Country: United States
Website: BKNCreative.com