Crypto Otters: The next big P2E game coming to the NFT space where users can grind, socialize, and make money
The new revolutionary play-to-earn (P2E) NFT games platform, Crypto Otters, is gunning to open a world where gamers can grind, socialize, and make money to play games. Crypto Otters is promising big things to gamers with its unique play-to-earn mechanics.
What To Achieve with Crypto Otters?
The last few years have seen the blockchain gaming industry grow steadily. Today, many upcoming games are based on the play-to-earn (P2E) model. Even though the model continues to grow in popularity, it's not perfect as there are a lot of loopholes that many games don't seem to solve. That is, a lot of issues have been ignored by many companies. Many P2P games are only great at attracting new users through economic incentives but are not able to offer more to retain users due to lacklustre gameplays and less optimized revenue model for users.
Crypto Otters is solving these problems by allowing gamers to grind, socialize, and make money as well. In other words, you will be able to socialize with friends, grind to be the best, and increase the chances of earning money while playing.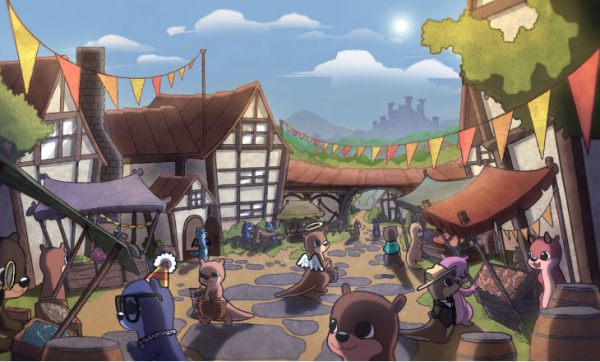 How Crypto Otters Work
The play-to-earn game has incorporated the use of non-fungible tokens (NFTs) that games can play against each other and win. Users are rewarded with tokens and can stake them to earn more profit. Crypto Otters work through gameplays, where players can earn income or NFT assets in the form of rewards.
The legacy-dependent game is lightened into the NFT gaming platform, which provides users with a new way to gain high profit, and build lasting friendships within the platform ecosystem. The game has been designed with user engagement in mind through player-facing details on how the game work. This makes playing the game simple but enjoyable. The first thing to notice is the motivation for players to engage with others.
Final thoughts
Crypto Otters may be new in the NFT gaming space, but it is a promising game that is likely to change how gamers interact, make friends and grind to earn money. It not only provides the opportunity to earn but also room to make friends with other gamers. The community-based NFT game is what gamers need to experience meaningful challenges and interactions with the players, which would drive players to want to play more.
To learn more about how you can get started with Crypto Otters, join the community on Discord and Twitter. Investors are in to find new amazing ways to be part of the project.
Discord: https://discord.gg/cryptootters
Twitter: @CryptoOttersNFT
Website: https://cryptoottersnft.com/
Media Contact
Company Name: Crypto Otters
Contact Person: Deven J
Email: Send Email
Country: United States
Website: http://cryptoottersnft.com/