Optimized Solar Power for the Mobile Consumer is relaunching their Smartphone Case to confront the energy crises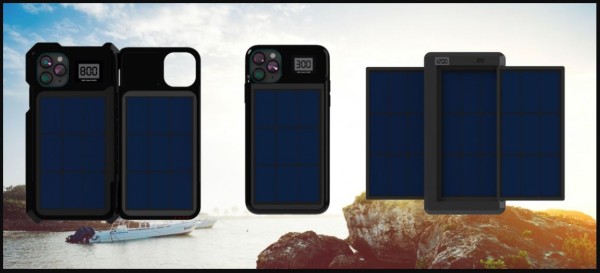 The energy crisis has loomed over people for years now. But it's finally here — and the outbreak of SARS-COV-2 disease 2019 (COVID-19) is abruptly changing the population patterns in electricity consumption, challenging the system operations of forecasting and balancing supply and demand. It is mainly due to the mitigation measures that include lockdown and work from home (WFH), which increased the aggregate demand and remarkably altered its existing profile. It certainly looks like things aren't about to get better any time soon, given that the world population continues increasing at an exponential rate with more people coming into contact with one another every day. The credit goes to technological advancements such as social media apps which allow friends all around the globe to keep tabs on what they're up to 24/7 or text messages sent between family members. Suppose people as consumers want to have absolute independence. In that case, they now must adapt to alternative energy solutions that are readily available and conveniently accessible that are agile enough to become part of their daily lifestyle.
The best possible solution is to reduce the world's dependence on non-renewable resources and improve overall conservation efforts. Much of the industrial age was created using fossil fuels, but there is also known technology that uses other types of renewable energies – such as steam, solar, and wind. It's for this reason, Billie Feldman, a serial entrepreneur, has joined forces with Jerry Bessa, CEO and Founder of iPowerUp, to specifically engage audiences regarding emergency preparedness awareness. Billie has been known for its ability to reach a global audience for over 20 years. Recently, she has founded a company called GreenState AG, headquartered in Winterthur, Switzerland. GreenState AG is providing groundbreaking indoor farming techniques and AgTech and BioTech innovations. This new management team is now focused on engaging this issue directly for the consumer's "personal safety energy" to connect due to the emerging energy crisis. As stated by Billie Feldman, there is no one magic solution that will solve all of our evolving energy problems. She agrees with Jerry, who believes that we must provide consumers "independence" when away from the power grid.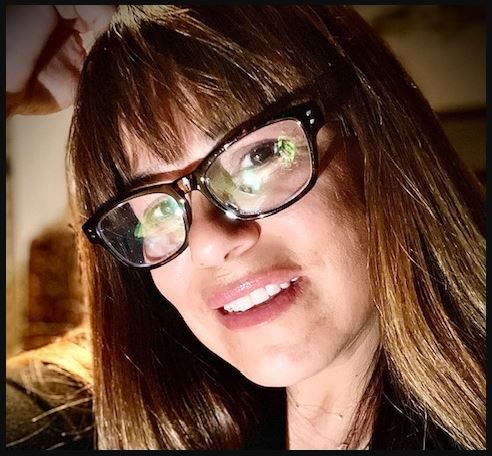 As stated by numerous climate experts today, "the level of weather damage is unpredictable, and as climate changes continue to intensify causing unforeseen worldwide disasters, it's imperative to be able to connect with loved ones for peace of mind and security. It is an optimized technology providing a reliable, untethered charging capability to stay connected in a highly convenient ergonomic design that encases the phone so it's readily available should consumers need it! Just consider continuous power outages were now seeing nationwide, the dynamic growth of electric vehicles and "always-on" intelligent devices (IoT-15B 2022) alone. All serviced by an obsolete unattended Utility infrastructure; people need to develop a strategy for personal security since enhancement of the existing Utility system will take years. Still, they can at the very least enhance their unique lifestyle with a wireless backup system for most minor/major emergency power connection issues that suddenly arise from a convenient, reliable energy resource that's not dependent on utility service. The iPowerUp portable chargers allow mobile consumers to take advantage of free and abundant solar power to ensure that they'll never be without a backup for charging consumer's smartphones, no matter where they are. With current marketed small solar phone chargers, it takes a day to charge the device entirely. This micro-solar technology system is 98% effective. Thus it optimizes the collected energy, which significantly reduces charge wait times to acquire usable power.
Everyone knows the modern mobile consumer prefers to spend less time solar charging and more time connecting since their need is typically immediate. This system provides a fuel gauge displaying constant peak current, so the user is readily aware of how much and at what rate the power is received, no guessing. The company's tests have shown no other handheld solar mobile product provides the ability to deliver in one hour of solar exposure offers 2-3 hours of extended communication performance. The new $1Trillion bill has allocated $100B for funding to upgrade the country's electric grid that includes an alternative energy subsidy. However, there is nothing more powerful than the individual consumers needing to consider how to adapt suddenly, independently, and effectively. Therefore the consumer adaptation to new alternative energy sources is a crucial solution.
IPowerUp is currently advancing this sustainable micro solar energy resource solution for consumers' personal "security" to stay in touch during unanticipated emergencies that are now constantly occurring worldwide and is an advanced energy solution for all!! iPowerUp is changing the way people are now thinking about their lifestyle. Their vision and goal are to provide an additional sustainable energy solution providing independence for when powerless due to the unexpected loss of traditional power; now, people choose to add energy resources to stay connected for personal security. Whether they are on an emergency response team, camping, or seeking new technology that can help maintain their connectivity, iPowerUp does represent a practical solution for the modern consumer.
For additional information, contact [email protected]
Media Contact
Company Name: IPower Up Inc
Contact Person: Daniel Goldman
Email: Send Email
Phone: 805.798.7879
City: Los Angeles
State: California
Country: United States
Website: https://ipowerup.com/