Technology Incubation Center CIU Introduces First Ever Online Master's Degree Programs in Artificial Intelligence, Cybersecurity, Big Data Analytics and Digital Marketing for International Students

Award-winning tech educator, Technology Incubation Center CIU, creates the next generation of tech professionals with their range of tech courses
Technology Incubation Center CIU is staying true to their goal of bringing job-oriented courses that are current and industry standards to prepare students of all levels for job positions in the latest technology fields, with the introduction of new courses. The institution has a team of dedicated and highly experienced educators teaching University Degree Programs online at the lowest possible cost.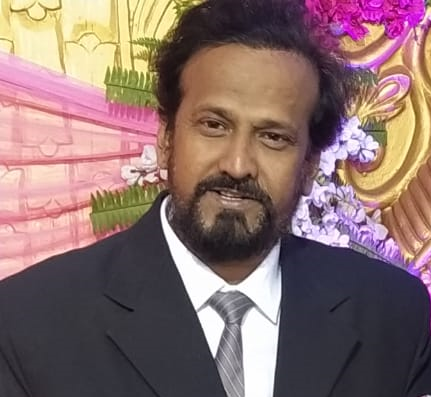 Technology has become a major asset for companies looking to succeed in the 21st-century business environment. In a related development, there has been an increase in the demand for tech professionals in recent times. Unfortunately, many of the prospective professionals do not have access to quality education, usually due to relatively high tuition fees, consequently making it difficult to compete in the dynamic labor market. However, Technology Incubation Center CIU is looking to change this narrative by allowing as many people across the globe to access degree programs with the highest level of Accreditation without having to break the bank.
Technology Incubation Center CIU partners with other well-meaning institutions, including Mizoram University to offer online accredited courses in Cybersecurity, Artificial Intelligence, BigData Analytics, Internet of Things, Digital Marketing, and Management.
Technology Incubation Center CIU partnered with university which is formed by the Act of Parliament as a NAAC Accredited University and is UGC Recognized under the Ministry of Higher Education, Government of India. The WES Approved institution has continued to receive accolades from different quarters, winning the Cybersecurity Awards 2017 from GDS Review' UK as "Network Security Educator of the Year – India."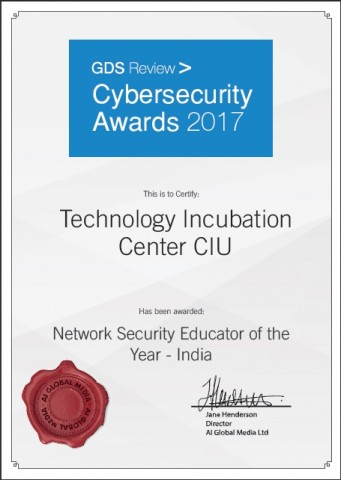 The comprehensiveness of the resources offered by Technology Incubation Center CIU and the relative affordability, with costs as low as US$2650 for the entire Master's Degree Program make the institute a lifesaver for potential tech professionals.
For more information about Technology Incubation Center CIU and their range of courses, please visit – http://ciutesting.com.
About Technology Incubation Center CIU
Technology Incubation Center CIU was founded in 2001 as an institution designed to provide quality resources to millions of people, ultimately preparing them for top tech jobs. The institution is led by Idnan Asad, CEO, an IIM Bangalore Alumnus with a Master's Degree in Information Technology and an MBA Degree from the University of Canterbury. Idnan leverages his over two decades of experience in the tech world, with Technology Incubation Center CIU having 1,45,000 alumni strength from 162 countries working in thousands of top blue-chip companies worldwide.
Media Contact
Company Name: Technology Incubation Center CIU
Contact Person: Idnan Asad
Email: Send Email
Phone: +918092431131
Country: India
Website: http://ciutesting.com/