Global Diversified Marketing Group Inc (OTC: GDMK) and Costco Wholesale Corporation (NASDAQ:COST) are progressing towards an agreement whereby premium snacks can be stocked and sold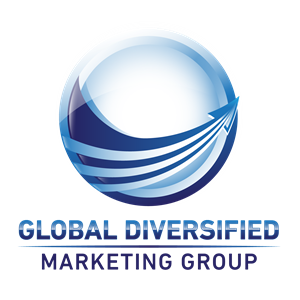 Plans are to begin with our very popular gourmet and successful Coco Bliss Coconut Wafer Bite Cookies on the initial Costco placement and then to explore expansion with our other premium snacks. This is an ideal time of the year to begin marketing with Costco as multiple holidays are coming up and consumers are looking for new, high quality choices as the Global Diversified brands can offer.
Paul Adler, Chairman, and CEO stated, "A marketing agreement with Costco can be a major milestone event for boosting sales of the Global Diversified Marketing Group product lines to new levels that we have never seen before. Costco is one of the largest, most well recognized and trusted operations where value seeking consumers go to buy the best products in all categories and at the best prices. We are very optimistic about finalizing a marketing agreement with Costco in the near term and to begin a mutually beneficial relationship which can serve discerning Costco members well and introduce our already proven premium snack food lines to a much wider consumer base."
Food and Revenue Stock: GDMK is on track to do 2 Million In revenues this year
GDMK is a well Established Food Producer Serving North American & Europe.
Amazon.com Sales have Soared 151 Percent in the Last 30 Days Exceeding Expectations with an Increase of Over 451 Percent in the Last 12 Months
GDMK partners with Ruttensteiner to distribute its folio of products in Austria and European Union markets.
Relationships include Lidl, Hofer, Spar, Rewe Austria, Migros and Aldi
Signed Agreement with Distribution Partner, Grocery Outlet, an Emerging High-Growth Industry Leader.
New Secured Distribution to Bring Premium Food Products into Homes Throughout the USA.
Attractive Share Structure with Only 13 Million OS.
GDMK Secures New Distribution by Expanding into Restaurant Depot Stores Nationwide
GDMK operates as a food and snack manufacturer, Importer & distributor in the U.S., Canada, and Europe. GDMK offers Italian Wafers, Italian Filled Croissants, French Madeleines, Wafer Pralines, Shelf Stable Macarons, and other gourmet snacks. GDMK sells its products direct and through various distribution channels comprising specialty, grocery retailers and food-service distributors, vending, pantry and micro market segment.
GDMK is a fully reporting OTC listed company with a small share structure of only about 13 million shares outstanding. The company has also qualified for the Verified Profile and Transfer Agent Verified designations at otcmarkets.com.
Growth Opportunities Through Expanding and Securing New Distribution Venues with Over 350 Grocery Outlet Locations
On April 23rd, 2020 – GDMK announced that it has secured distribution with Grocery Outlet to strengthen the company's brand and bring its Premium Biscottelli product line into an untapped segment of the consumer market through an advantageous partnership with this emerging grocery industry leader. Grocery Outlet owns and operates a chain of grocery stores in the United States. As of December 28, 2019, Grocery Outlet had 347 stores, which included 342 independent operated stores and 5 company operated stores in California, Washington, Oregon, Pennsylvania, Idaho, and Nevada.
The GDMK Biscottelli segment is a high-growth, extreme value retailer of quality, name-brand consumables and fresh products, and relies on an "opportunistic buying" strategy to secure items from suppliers, many of whom are the country's top consumer product and food manufacturers.
Today's marketplace is swiftly evolving. The new relationship between GDMK and Grocery Outlet is expected to thrive even in the midst of challenging times, whereas there is a strong common denominator in how the future is perceived. While the nation operates at an average 30% capacity, Grocery Outlet holds to a recognized opportunistic philosophy that treats roadblocks as milestones, and converts adversity to opportunity, by staying ahead of the curve.
According to CNN.com, "Grocery Outlet is capitalizing on shoppers stockpiling groceries during the outbreak and the havoc across supply chains. The report stated: "The coronavirus is crippling most American industries. But it's also creating opportunities for some unexpected businesses. Grocery Outlet's business model is a lot like TJX (TJX), the parent company of T.J.Maxx, Marshalls, HomeGoods. This may put it in a strong position to succeed during the crisis and beyond, analysts say."
According to the CNN review, "There's a huge amount of supply chain disruption going around right now, and this imbalance between supply and demand is a positive for Grocery Outlet's business." This situation should give GDMK products a significant boost in sales for 2020 or longer.
For more information on GDMK visit the company's website at: https://360worldsnacks.com/
Media Contact
Company Name: Global Diversified Marketing Group, Inc.
Contact Person: Media Relations
Email: Send Email
Phone: 800-550-5996
Address:4042 Austin Boulevard Suite B
City: Island Park
State: NY 11558
Country: United States
Website: https://360worldsnacks.com