This Public Company, Stock Symbol: NGTF Nightfood Sleep-Friendly Ice Cream Solves America's $50 Billion-Dollar Nighttime Snacking Problem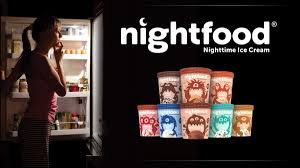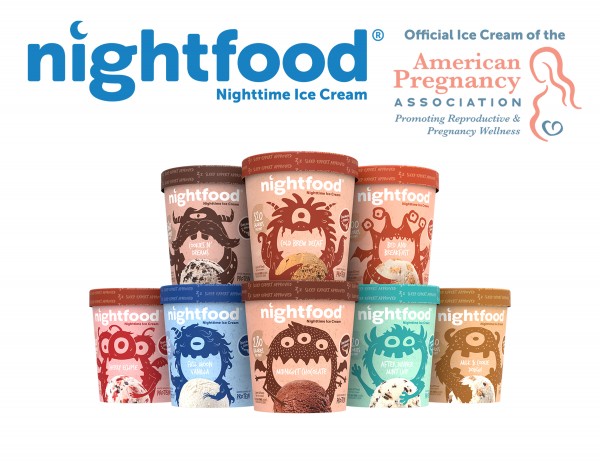 Recommended to Three Million Expecting Moms as Official Ice Cream of the American Pregnancy Association.

Formulated with Less Sugar, Lower Fat, and Fewer Calories… Plus Minerals, Digestive Enzymes and Amino Acids for Better Sleep.

CEO and Largest Shareholder Extends His Lock-Up Agreement.

Nightfood Featured Nationally on the Rachael Ray Show, The Today Show, Oprah Magazine and More.

New Distribution Secured in Albertsons Jewel-Osco 188 Store Division in Chicago, Q1 Supermarket Sales Highest in Company History.

Unhealthy nighttime snacking has become an epidemic. For millions, ice cream is their #1 choice. Nightfood (OTC: NGTF) solves this problem with a delicious and sleep-friendly ice cream developed by sleep and nutrition experts. Over 80% of Americans snack regularly at night, and a recent Harris Poll indicated most night snackers feel guilty and out of control.
NGTF gives consumers a much better snack choice before bed. Nightfood won the 2019 Product of the Year award in the ice cream category in a Kantar survey of over 40,000 consumers and the 2019 World Dairy Innovation Award as Best New Ice Cream.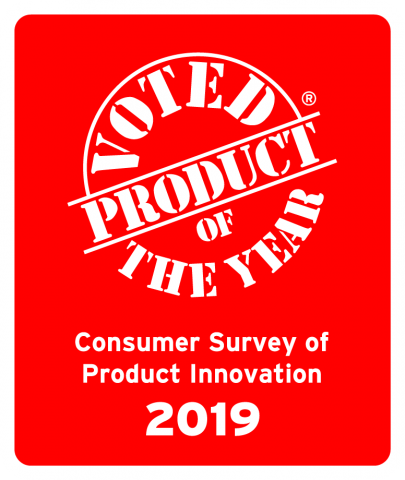 NGTF management attributes its ability to establish broad distribution in major supermarket chains so early in the life-cycle of the product line to Nightfood's unique consumer value proposition.
CEO and Single Largest Shareholder Extends Lock-Up Agreement
On January 23rd NGTF announced that Founder and CEO Sean Folkson extended his existing share lock-up agreement into 2021. Mr. Folkson is the largest single NGTF shareholder so his commitment not to sell or decrease his equity position in the company demonstrates high confidence in the future appreciation of shareholder value.
New Sales Director to Grow Distribution and Revenue Through Partnership with WeStock's New "Radish"
On January 30th NGTF announced a partnership with WeStock's new "Radish" service, adding Jessie Trinchard as Sales Director. The program provides growing brands a shared industry-leading sales director so they can reach $3M – $5M in revenues in a quick and affordable way. Trinchard brings over a decade of experience in sales and marketing management positions with high-growth brands in the food and beverage sector. Her resume includes management and director experience in multiple national brands that have since been acquired for an aggregate of over $500 million dollars.
Nightfood Endorsed as the Official Ice Cream of the American Pregnancy Association – Pregnancy Care Providers Begin Recommending Nightfood for its Unique Nutritional Profile
On February 20th NGTF announced that Nightfood ice cream is now formally being recommended as the Official Ice Cream of the American Pregnancy Association. The APA serves over five million women and families a month through their website and helpline.
Busiest E-Commerce Day After National Feature on The Rachael Ray Show
On February 24th Nightfood ice cream was featured nationally on the Rachael Ray Show. As a result, the NGTF website was overwhelmed with traffic and the company was inundated with orders and local supermarket product requests. The Rachael Ray segment may be re-viewed at any time on The Rachael Ray website.
Distribution in Albertsons Jewel-Osco Supermarket Chain with 188 Stores, Q1 Supermarket Sales Highest in Company History
On February 27th NGTF announced Nightfood ice cream will be available in all Jewel-Osco supermarket locations. This major Albertsons division has 188 locations encompassing Illinois, Northwest Indiana and Iowa. On March 09th NGTF announced a sharp increase in recent supermarket reorder velocity resulting in a record quarter for sales.
In addition to Jewel-Osco, the 188-store division of Albertsons that will begin stocking Nightfood. The brand will be available in two other major regional chains in the coming weeks, one of which will stock seven flavors in most of their 150+ stores. The other new chain is expected to start with three or four flavors of Nightfood. Harris Teeter, a division of Kroger, has seven Nightfood flavors available in most of their approximately 260 stores, and Lowe's Foods has four flavors available in each of their 79 stores.
For more information on NGTF visit: www.nightfoodstock.com
Media Contact
Company Name: NightFood Holdings, Inc
Contact Person: Sean Folkson
Email: Send Email
Phone: 888-888-6444
Address:520 White Plains Road Suite 500
City: Tarrytown
State: NY 10591
Country: United States
Website: www.nightfood.com