70 Business Leaders and Partners Attended Private Business Event Held By Coalculus & Ascension Global Marketing In Singapore
September 24, 2019 – Coalculus & Ascension Global Marketing (AGM) Presents: Coalculus and Friends, the first privately organised event by Coalculus attracted over 70 regional business leaders and partners from AGM, held at the Coalculus Headquarter Office and Mandarin Orchard Singapore's Imperial Ballroom.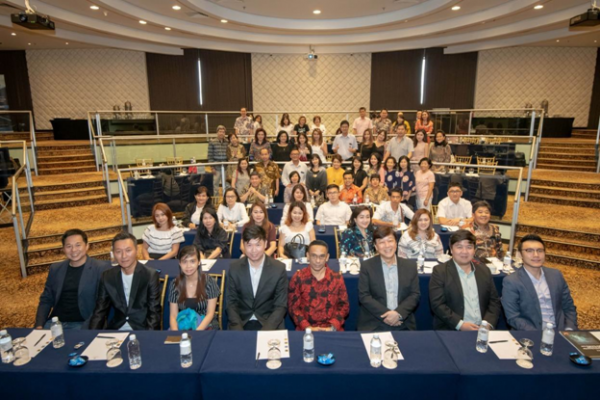 Coalculus, a strategic partner of AGM, is proud to introduce Coalculus's COAL Token to our members in this event. COAL Token, being the first redeemable product using our Quantinium (QTN), members were able to understand the usage, concept and ecosystem of COAL and its future roadmaps that lies ahead.
The Coalculus core team has had the pleasure of getting up close and personal with our members to discuss the practical applications and industry trends of enterprise blockchain as well as showcase some of the latest and greatest innovations built on the Coalculus testnet.
We would like to extend our most sincere gratitude to all of the invited members. Our first event would not have been as big a success without your support and contribution.
As more and more enterprises are looking to blockchain and distributed ledger technology (DLT) for solutions around finance, data security, data privacy, encryption, and compliance. The Coalculus and Friends event sparked new interests and conversations among business owners from all stages of proficiency to begin exploring the potential of blockchain technologies to generate increased social and economic value across developing Asia.
The success of our first event added to the impetus of bolstering enterprise blockchain use cases and adoption in Southeast Asia. Our partner, Coalculus is proud to be leading the charge.
To find out more about Coalculus: www.coalculus.com
To find out more about AGM: www.agm.asia
Media Contact
Company Name: Ascension Global Marketing
Contact Person: Jason Lee
Email: Send Email
Country: United Kingdom
Website: www.agm.asia